Allow Me To Introduce Myself!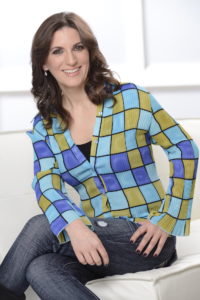 Hi, I'm Rebecca Ford and I am the creator of EnLanguages.com.  I have been a World Language Educator since 1994 and since then, I have enjoyed teaching Spanish to countless numbers of students at various levels of education.  I have also had the pleasure of playing many other roles within the education system.  Here are a few career highlights:
Spanish teacher to students in grades 2-12, community college and university;

AP Spanish Language and Culture teacher;

Curriculum and program designer for elementary and middle school Spanish programs;

Mentor to first and second-year foreign language teachers;

Foreign Language Chair Person;

Foreign Language Portfolio Scorer for Connecticut's teacher certification program;

Private Spanish Tutor
My career path has not only allowed me to teach and take on so many leadership roles, but it has also afforded me opportunities to travel and study abroad for educational, linguistic and cultural enrichment, where I have encountered swarms of amazing people and I have enjoyed wonderful cultural experiences that have molded me into the well rounded and passionate educator that I am today. 
Speaking of passion, there would be no EnLanguages.com without it.  My love for Spanish and for language learning in general dates back to when I was just seven years old, and it is this undying passion which has lead me to the development of EnLanguages.com today.  If you are interested in reading more about my background and how my passion was born, click here. 
Thank you for visiting EnLanguages.com.  I hope you will stick around and become a regular part of this exciting community as it grows.  You can do this by completing the form at the top of the page.  Then, head over to our Facebook page and introduce yourself.  While you're at it, why not visit Twitter and Pinterest to follow EnLanguages too!
Best wishes,
Rebecca Ford