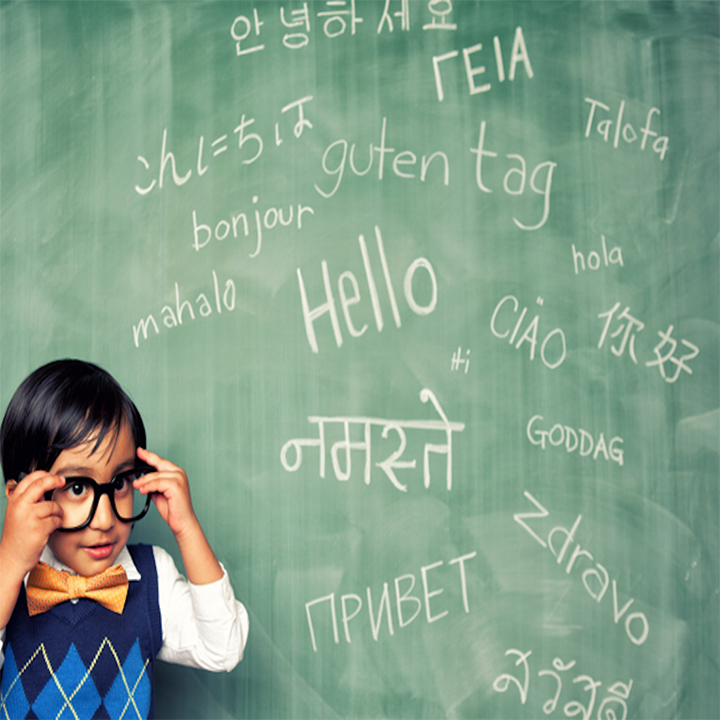 When I decided to move from Connecticut to Tennessee nearly five years ago, I had already spent a little more than a decade as a public school Spanish teacher.  During the first several years, I taught in secondary school, while the remaining years I worked in two other school districts where I designed and implemented Spanish language programs for their elementary schools.
In an attempt to broaden my experience, I thought that it would be a good idea to find a teaching position at the middle school level.  Sounds easy enough, but once I began surfing the web for opportunities in Tennessee, I was astonished and…disappointed.  The reality of the situation revealed that the vast majority of public schools in Nashville and the surrounding towns did not offer world language education until high school.  Did I want to return to teaching at the secondary level?  Not really, but I had to consider it as an option.
The idea that public schools weren't offering early world language programs was certainly an eye-opener for me because I had become a firm believer, after having taught elementary Spanish for nine years, in the importance of beginning world language instruction during our children's earliest years and then continuing with that instruction throughout their intermediate and secondary educational experiences.  In fact, it was during my final years of teaching elementary Spanish when I composed a document that reflected my philosophy for twenty-first century world language education.  It argued in favor of world language instruction not only at the high school level, but at all levels of education as well.  Take a look.
At every level of education it is necessary for children to be exposed to World Language instruction in order for them to one day become productive world citizens.  From our shrinking global economy, to world events that demand more U.S. attention, to increasingly higher educational standards that our children are required to achieve, our youth, now more than ever, will benefit immensely from a global education seeded in World Language instruction.
First and foremost, World Language instruction will enrich academic skills that are essential for high achievement.  By incorporating these skills into age and grade appropriate World Language lessons, our students receive necessary reinforcement while simultaneously learning a second language.
Second, World Language instruction is a natural vehicle to establish interdisciplinary connections.  So while students are acquiring a second language, they are also reinforcing themes that they have studied in science, math, language arts and social studies, as well as in physical education, the arts and technology.  It also creates natural opportunities for targeting multiple learning styles that will increase student comprehension of the concepts and ideas that are presented.
Next, World Language instruction enhances communication in the target language and in English.  Though most World Language instruction takes place in the target language, students learn the essential skills needed to break that language down to its most basic meaning.  This in turn, aids students in developing oral and written communication in both the target language and in English.  Moreover, research has proven that commencing World Language instruction during early childhood allows children to retain and reproduce the target language with more ease than if instruction were to commence in later years.  The results are children who will function in the target language more naturally, with a native-like fluency.
The study of World Languages will also allow our students to embrace a global awareness of, an interest in, and a respect for other cultures.  When learning a second language, cultural understanding is just as important as oral fluency.  Children who do not understand the cultural contexts, in which languages are used, will never truly master the languages they study.
Through the study of other cultures, children are permitted to witness and experience different traditions, customs, value systems and approaches to problem solving.  They will open their minds and appreciate the similarities and differences which exist in other communities, thus, enabling them to better understand themselves and their own culture.
Early childhood is the perfect time to begin developing and cultivating cultural attitudes because these attitudes will follow them through their educational careers and into adulthood.  Ultimately, our children will become citizens who will embrace, respect and celebrate diversity.
Finally, through the study of World Languages, our students will make linguistic and cultural connections within their own school communities, their local communities and eventually within global communities.  Through these connections the world is put into perspective for them so it doesn't seem so large and abstract, thus enabling them to better understand the society in which they live.
Virtually all children can learn a second language, especially when they begin acquisition during their primary years.  In addition research has continually demonstrated that through the study of World Languages our children strengthen their skills in many cognitive areas.  As a result, our children achieve success at high levels, which in turn, boosts their self esteem, their desire to learn more and ultimately encourages our children to evolve into life long learners who will become productive world citizens.
Today I still believe strongly in these principles and I use them as a guideline when I design lesson plans for my students.  Speaking of students, you might be wondering where I finally found a job?  Well, to my surprise and maybe to yours, I did not end up in the public school system nor did I take a secondary teaching position.  Instead, I decided to take a look at the independent schools in and around Nashville, all of which offer world language programs beginning in elementary school, and I found a school who was looking to launch a k-8 Spanish program.  They needed an elementary teacher as well as a middle school teacher to design and implement the program.  I felt that the ad was written for me, and indeed it was because I have spent the last five years writing curriculum and teaching Spanish to the many wonderful students in grades five through eight of that very school.  Mission accomplished!