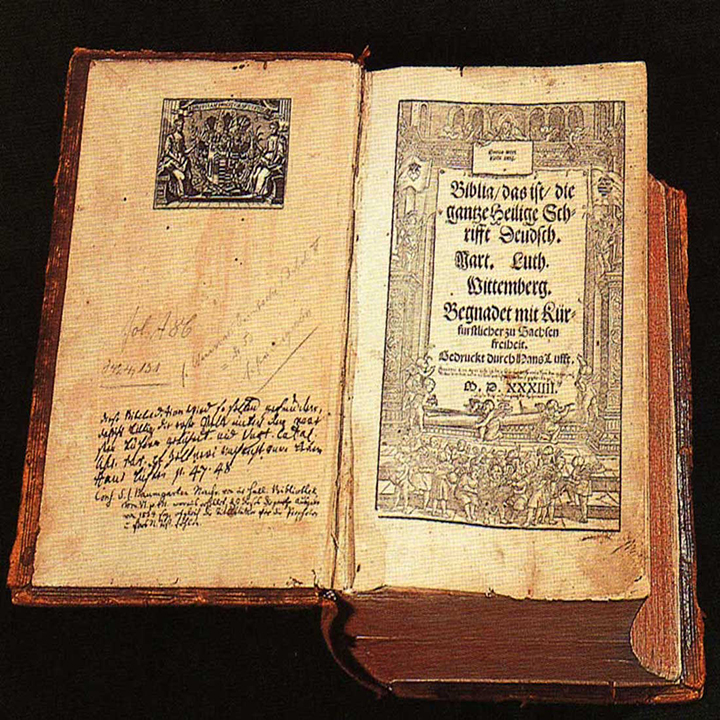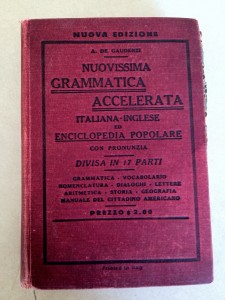 A few weeks ago, I was purging books from my overgrown personal library when I encountered an Italian-English textbook that my mother gifted to me nearly two decades ago.  Bound in red linen, embossed with black ink and copyrighted 1921, this treasured relic once belonged to my great grandfather, a burly yet gentle Italian who emigrated to the US around the same time that this book was published.
Delighted by my find, I removed the book from the shelf, as I had done many times over the years, and flipped through the brittle, yellowed pages; many of which had already torn free from the binding.  The absence of pictures and color indicated rudimentary printing technology, and the text was plain and to the point.  I lost myself admiring the book's simplicity, which is somehow refreshing from the loud, glossy and mostly cluttered textbooks that I have used over the last two decades with my students.
While continuing to browse through my family keepsake, several questions arose in my mind: how exactly will textbooks of the twenty-first century evolve?  What will they look like and how will they affect the way languages are taught and learned?
Technology has certainly played a key role in textbook evolution during the last century and its advancements have resulted in the replacement of books as we have known them; tangible entities that we toted around in our bags, to digital documents which live in imaginary clouds and are accessed via computers, e-readers and smart-phones.  And if that isn't enough, then consider the fact that books have become interactive tools that engage readers with the content.  No longer do we simply read words on a page; we play with them, we interact with them, we live with them.  Just when I think technology has reached its final destination, something fresh and cutting-edge always comes along that makes the previous advancements seem so provincial.
From an aesthetic perspective then, the evolutionary differences over the last century are absolutely unequivocal, but what about the content?  Has it evolved or is it just recycled information dressed in more modern, glitzy attire?  Using my great grandfather's book as a starting point, I delved deeper into its content, and in doing so, it occurred to me that world language textbooks, to a greater extent than textbooks of other subject areas, contain much more than just words to be read, digested and interpreted.  They reveal the ideology and history of an era, providing us with a valuable historical timeline.  They are the gateway to understanding our society at any given time in history because they focus on the communication of that society.
Furthermore, the content reflects advancements in the approaches and methodologies used to facilitate second language acquisition.  As technology advances, so too does brain research and our understanding of how the brain acquires language.  What we learn is then translated into new theories of language acquisition, which then shape the content design of world language textbooks for that time period.  Therefore, from an evolutionary perspective, the content should continually improve, and this ought to result in an increased facilitation of the acquisition of world languages.  It seems evident that improved content and advances in technology go hand-in-hand to propel the progression of textbooks.
At this point, I headed back to my bookshelf in search of all the language textbooks that I had collected over the years.  By examining them chronologically, using technology, methodology and content as scales, I could determine more specifically how world language textbooks have evolved since the beginning of the twentieth century, and how they have affected teaching and learning.  Based on those findings, I suspect that it might be easier to project how these textbooks will look as we forge ahead into the twenty-first century.
In Part II of this article, I will share with you the results of my probe.  Until then, I invite you to contribute to this article by sharing your thoughts and questions in the comments section below.  What are your thoughts about the evolution of world language textbooks?  Also, please don't forget to subscribe to EnLanguages so you can receive the latest articles directly in your mailbox the moment they are published.
See you at the next post.
Rebecca